Aki Onda "Nam June's Spirit Was Speaking to Me" (2017/2022).
Installation and International Radio Broadcasts at Toronto Biennial of Art

Exhibition Dates: March 26 - June 5, 2022
Venue: 72 Perth Avenue, Toronto ON, Canada
Aki Onda has channeled the spirit of the late Korean artist Nam June Paik via radio transmission in Nam June's Spirit Was Speaking to Me (2017/2022). Paik is known for his association with shamanism, a practice that consistently surfaces in his works. With a portable radio in hand, Onda communicates with his spirit from a distance—collecting field recordings of cryptic broadcasts and messages on anonymous radio stations. The series of séances has been conducted in different cities across the globe, beginning in Seoul, Korea in 2010 and continuing in Cologne, Germany in 2012, Wrocław, Poland in 2013, and Lewisburg, United States in 2014. This work was originally commissioned by documenta 14's radio program "Every Time A Ear di Soun" in 2017.
From March 26 to June 5, 2022, Aki Onda will present Nam June's Spirit Was Speaking to Me, through microbroadcasting and printed matter at the Toronto Biennial of Art. Broadcasting over two frequencies (88.5 FM and 106.5 FM) that cover the exhibition site of 72 Perth Ave in Toronto, radios are placed as part of the exhibition to symbolize sound waves in the air. The audio work exists as invisible yet discrete and perceptible through the proper medium, recalling the ritual of channeling spirits. Bring your own radio to catch the frequencies.
Onda is also bringing Nam June's Spirit Was Speaking to Me to the international radio waves in a series of international public programs. The program will play, uninterrupted and in its entirety of 50 minutes. For Onda, those broadcasts are a response to how Nam June Paik spread his ideas through TV cable networks and connected to a large number of people at a global scale.



Installation view. Photo by Toni Hafkenschild.




International Broadcast Dates and Times:

○ Toronto, Canada — Sunday, March 27: 18:00 EDT. NAISA Radio as part of Deep Wireless Radio and Transmission Art Festival.
○ Valparaíso, Chile — Friday, April 1: 19:00 CLST. Radio Tsonami. *
○ Acra, New York, USA —Saturday, April 2: 15:00 EDT. Wave Farm's WGXC 90.7 FM.
○ Sydney, Australia — Monday, April 4: 22:00 AEST. Eastside Radio 89.7 FM as part of Listening Space. ***
○ Hong Kong, Hong Kong — Friday, April 8: 22:00 HKT. Hong Kong Community Radio.
○ Luxembourg, Luxembourg — Monday, April 11: 22:30 CEST. Radio ARA 87.8, 102.9 & 105.2 FM.
○ London, United Kingdom — Wednesday, April 20: 20:00 GMT. Resonance FM 104.4 FM as part of Clear Spot. *
○ Paris and Mulhouse, France — Saturday, April 23: 13:00 CEST. ∏Node DAB+.
○ Bandung, Indonesia — Sunday, April 24: 20:00 WIB: Norrm Radio.
○ Istanbul, Turkey — Thursday, April 28: 21:00 TRT: Root Radio.
○ Los Angeles, California, USA — Saturday, April 30: 10:00 PDT. dublab.
○ Mexico City, Mexico — Wednesday, May 4: 16:00 CDT. Radio UNAM 96.1 FM as part of Islas Resonantes. *
○ Bethlehem, Palestine — Wednesday, May 11: 19:00 PST. Radio Alhara.
○ Londrina, Brazil — Monday, May 16: 20:00 BRT. Rádio UEL 107.9 FM.
○ Auckland, New Zealand — Thursday, May 19: 19:00 GMT. AFM Radio 88.3 FM.
○ Berlin, Germany — Tuesday, May 24: 16:00 CEST. Colaboradio / Freie Radios – Berlin Brandenburg 88.4 FM (Berlin) & 90.7 FM (Potsdam).
○ Brussels, Belgium — Friday, May 27: 01:00 CEST. Radio Campus 92.1 FM. **
○ Totnes, Devon, United Kingdom — Saturday, May 28: 15:00 WEST. Soundart Radio 102.5 FM. **
○ Canela, Brazil — Sunday, May 29: 19:00 BRT. Rádio Contato 102.5 FM. **
○ Melbourne, Australia — Wednesday, June 1: 18:00 AEST: Crawl Space Radio. ***
○ Utrecht, Netherlands — Monday, June 6: 05:00 CEST. Concertzender various frequencies. **

* The program will be repeated at select radio stations on later dates. Please check their websites for further details.
** Selected radio stations will be broadcasting via framework radio.
*** The program will be co-presented with Liquid Architecture.



Aki Onda Solo Exhibition "A Letter from Souls of The Dead"
@ Portland Instutute for Contemporary Art (PICA)

Exhibition Opens: Saturday, July 10, 2021 / 12:00–4:00 PM
With intermittent Performances by Aki Onda and Marcus Fischer
Exhibition Dates: July 10 – September 4, 2021
*The gallery will be closed on Sunday, August 8, 2021
Open Hours: Thursday & Friday 12:00–6:00 PM
Saturday & Sunday 12:00–4:00 PM
Free and open to the public. Masks required.
I'm fascinated by the idea of communicating with the spirits of the dead,
the relationship of matter and spirit,
and a form of séance to demonstrate the mediumship.
–Aki Onda (excerpt from the forthcoming interview with Kristan Kennedy)
After decades of a twinned music/visual-art practice,
A Letter from Souls of The Dead
is the first major solo exhibition in the United States by
Aki Onda
. Commissioned by PICA and curated by Kristan Kennedy, Artistic Director and Curator of Visual Art, this exhibition will feature collections of found objects such as bells, surplus electronics, photographs, and old-fashioned slide projections. The soundtrack for this exhibition was composed by Onda in collaboration with New Yorked-based vocalist Charmaine Lee
and New Haven-based musician Zach Rowden.
A Letter from Souls of The Dead
will also feature an installation of 60 enlarged prints, 50 broken tape recorders, and a suspended print piece, jointly titled "Collage on Cassettes." These works chronicle Onda's field recordings which over the years have served as a sonic diary, mimicking and manipulating memory over time. This chorus of analog media will create tangible and energetic relationships across PICA's warehouse space forming a kinship between the living and the dead, the functional and the broken, the artist and the audience. According to Onda, collecting is "an extension of my cassette practice to expand the realm of reminiscence beyond my territory and consciousness -- a sort of collective consciousness in order to reach out to something universal."
A Letter from Souls of The Dead
is a physical embodiment and energetic transmitter for memories and souls past, present, and future.
A Letter from Souls of The Dead
will be presented at PICA from July 10, 2021, to September 4, 2021. On the opening day of the exhibition Saturday, July 10, there will be intermittent performances by Aki Onda and Portland-based sound artist
Marcus Fischer.
These performances will serve to both activate the objects and acknowledge the trauma of the past year, in the US and globally.
Aki Onda Collage on Cassettes 2020
"Listening : Resonant Worlds" at Arts Maebashi, Japan
December 12, 2020 – March 21, 2021

DJ أمواج a.k.a. Aki Onda - "Ghost Frequency"

This new commision work will be broadcast at Radiophrenia Glasgow, UK
November 21, 2020
12 pm & 6 pm
Yes, radio transports signals across a variety of distances. But does it leap time...? No. What would happen if it were to jump to the future, passing through both time and space? The sound source of this recording is a series of radio broadcast captured when I visited Morocco in 2010. During the two-week trip to Tangier, Fez, and Marrakesh, I kept making field recordings of daily news or local music programs, recordings which I've now randomly edited for this 60-minute piece. Beyond radio's typical function of frequency relay and capture, I wanted to produce an illusional frequency—collapsing time and space and expanding the territory of our aural imagination. With our activities now delimited by our local vicinity, travel is rare and encounters with others are limited. We have found ourselves hemmed in at a moment of political and social turbulence. I just thought travelling somewhere, even though it's imaginary, could be refreshing and inspiriting for our minds.
Nam June Paik in "Rameau's Nephew..." film made by Michael Snow in 1974
Nam June's Spirit Was Speaking to Me occurred purely by chance. In 2010, I was spending four days at Nam June Paik Art Center in South Korea for a series of performances and had plenty of free time to wander. The building was packed with Paik's artwork and related material. I have always felt a close kinship with him as an artist, and so it was a great opportunity to immerse myself in his works and ephemera.

It was that night I made the first contact, via a hand-held radio in a hotel room in Seoul. It was literally out of the blue. Scanning through the stations, I stumbled upon what sounded like a submerged voice and I began to record it in fascination. I concluded this was Paik's spirit reaching out to me.

The project continued to grow organically as I kept channeling Paik's spirit over long distance and receiving cryptic broadcasts/messages. The series of séances, conducted in different cities across the globe, began in Seoul in 2010, and continued in Köln, Germany in 2012, Wrocław, Poland in 2013, and Lewisburg, USA in 2014. The original recordings were captured by the same radio which has a tape recorder, with almost no editing, save for some minimal slicing by and mastering.

Paik is known for his association with shamanism, a practice that constantly surfaces in his works all through his career. In an interview, he stated "In Korea, diverse forms of shamanism are strongly remained. Even though I have created my work unconsciously, the most inspiring thing in my work came from Korean female shaman Mudang." Paik himself was a master shaman and vividly used shaman rituals and symbols for staging his performances and installations.

These recordings also became a way for me to explore the mythic form of radio—a medium which is full of mysteries. The transmissions captured may be "secret broadcasts" on anonymous radio stations. There are in fact hundreds of those stations around the world, although the numbers dwindle as clandestine messages can now be sent via encrypted digital channels. Some of these stations were likely for military use or espionage or relics of the Cold War. But many others continue without apparent explanation. These are just some of the questions that remain unanswered.



Photograpy by Daisuke Yokota
Aki Onda - Rupture on IMPREC/CASSAUNA

Release date: August 14, 2020
Pre-order HERE
Bodies beyond the notion of control…
The trance and possession of evil spirits fading into the darkness…
What's there, under the burst of the glaring sunlight?
Rupture was inspired by the southern Italian folktale of Tarantism, originated in the Puglia and Salento regions. Tarantism is said to be an illness provoked by the bite of the tarantula, the small poisonous spider active in the summertime. The bite causes catalepsy, perspiration, palpitations, epilepsy, and leads those bit to believe they are undergoing an extreme spiritual possession. Its victims were mostly women, more likely to be bit during harvest. As is often the case with ritual and superstition, the symptoms began to take religious significance, inspiring a strain of folk music tradition in the region developed as an antidote. According to popular legend, listening to the sound of particular music instruments (such as violin, accordion or tambourine) and being exposed to certain colors (such as green, yellow, and red, waved as scarves in the healing ritual) provoked an outburst of rage that made the afflicted woman (known as a tarantata) dance feverishly until she collapsed in bed and coalesced. The legend and practice were widespread until the 18th century, subsequently slowly fading out of public consciousness.
Onda was inspired by the phenomenon and began to listen to the traditional folk music of the region. These folk pieces are quote into the tracks, mostly in indirect ways but occasionally directly sampled. The tracks were initially composed as the soundtrack for a dance piece, SU-EN Butoh Company's RAPTURE, premiered at Dansens Hus in Stockholm. Onda selected the images of the Japanese photographer Daisuke Yokota for the album cover. His eerie and uncanny images, evoking the strong detachment from reality, helped Onda to develop his original inspiration.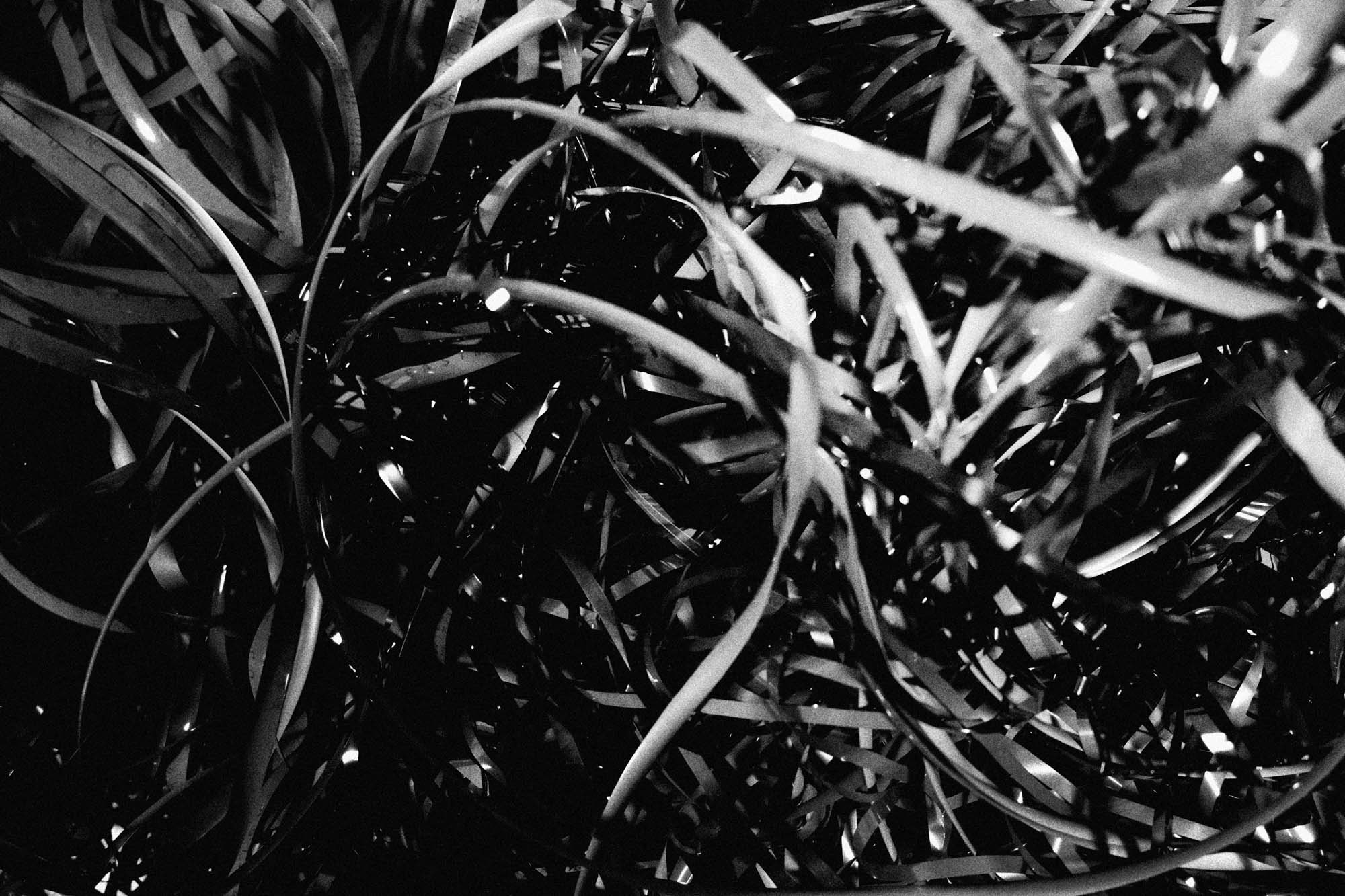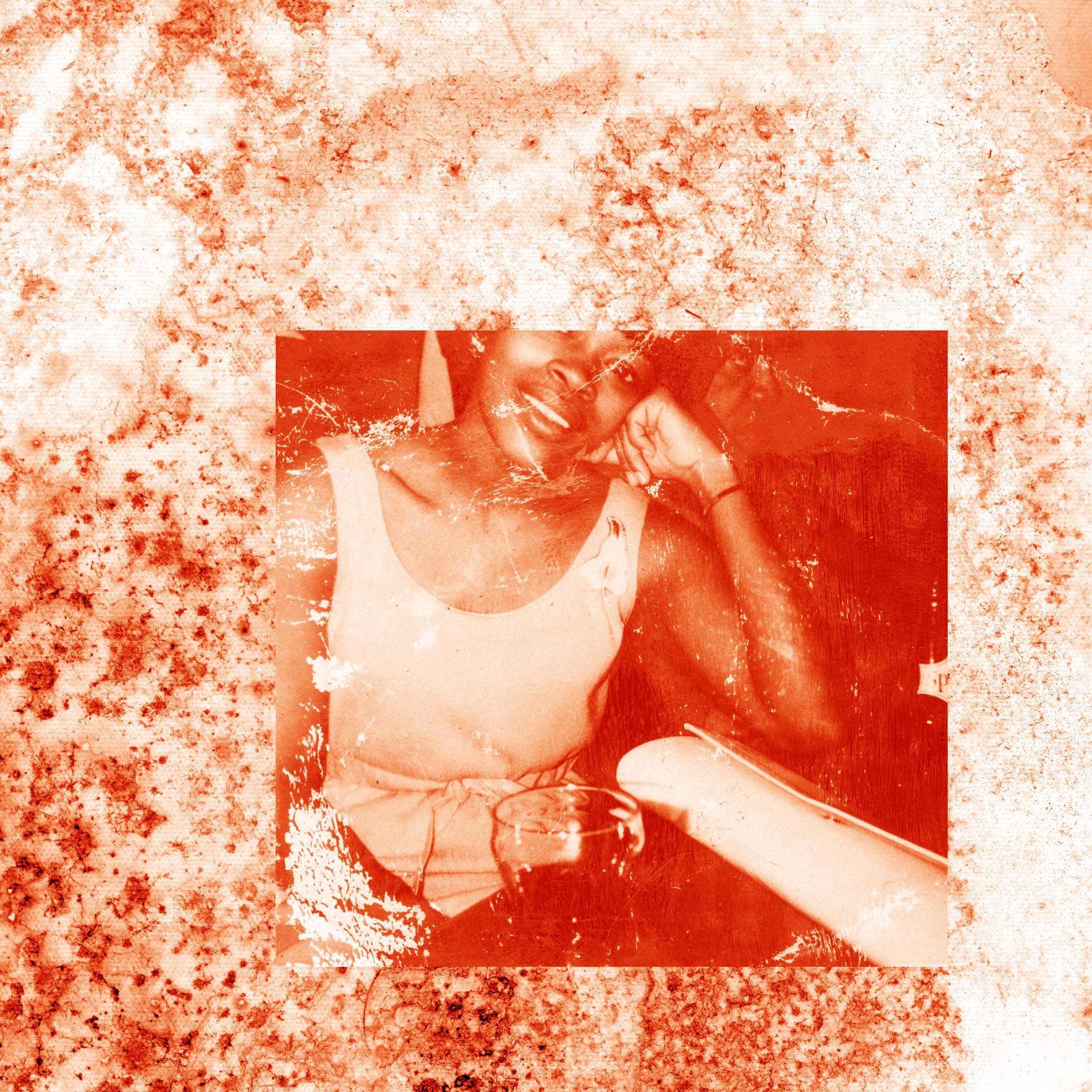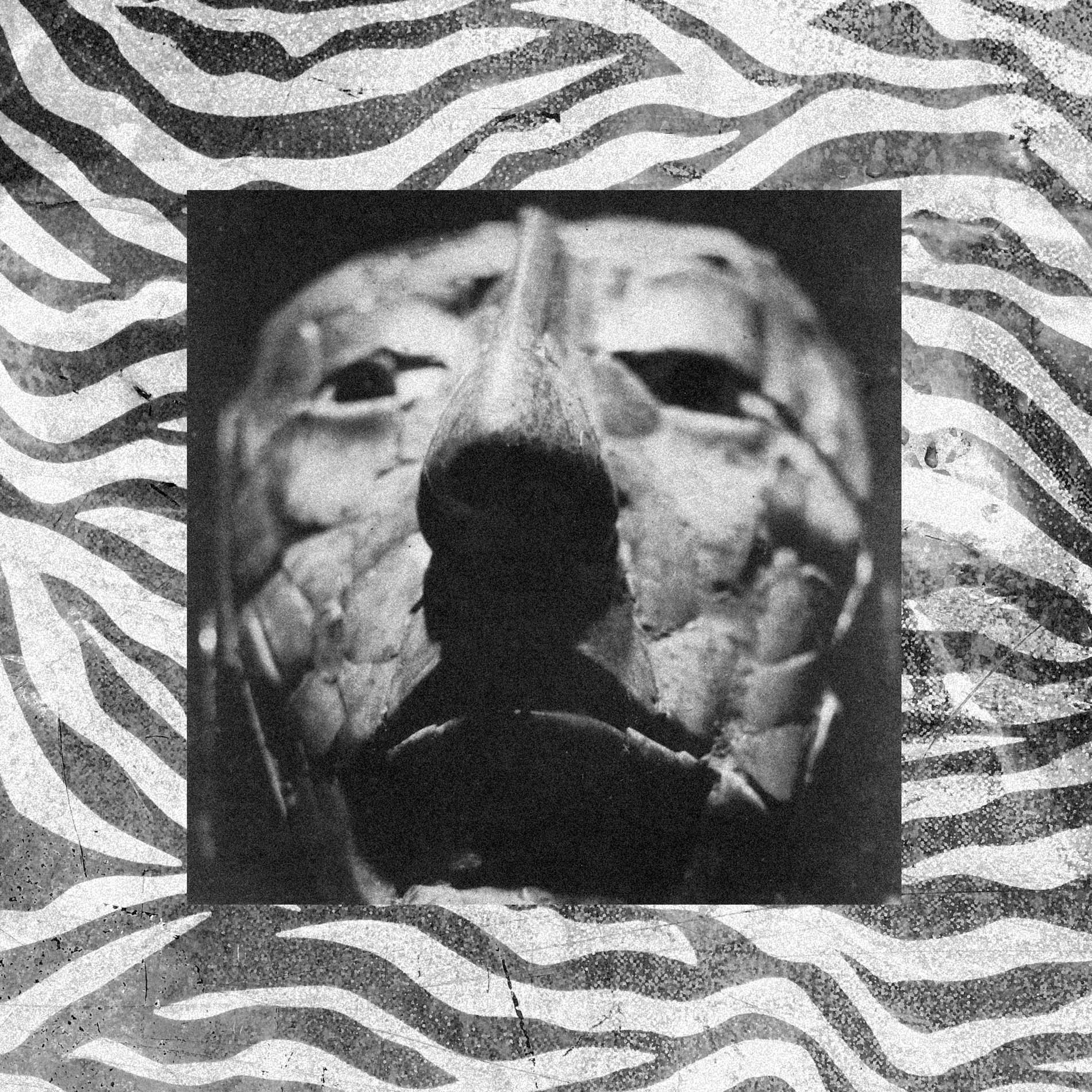 Akio Suzuki and Aki Onda at the Baldwin Hills Scenic Overlook (organized by SASSAS), Los Angeles, 2017
Photo by Wild Don Lewis

Score by Akio Suzuki and Aki Onda

Cassette Memories in Sokolowsko, 2018
Photo by Kazimierz Ździebło
Aki Onda's Notes for
Cassette Memories in Sokolowsko
, 2018
(a part of collage was made in collaboration with Kama Sokolnicka)
Reflections and Repercussions at Black Mountain College Museum + Art Center, Asheville, NC, USA, 2019
Photo by Kate Averett
Score by Aki Onda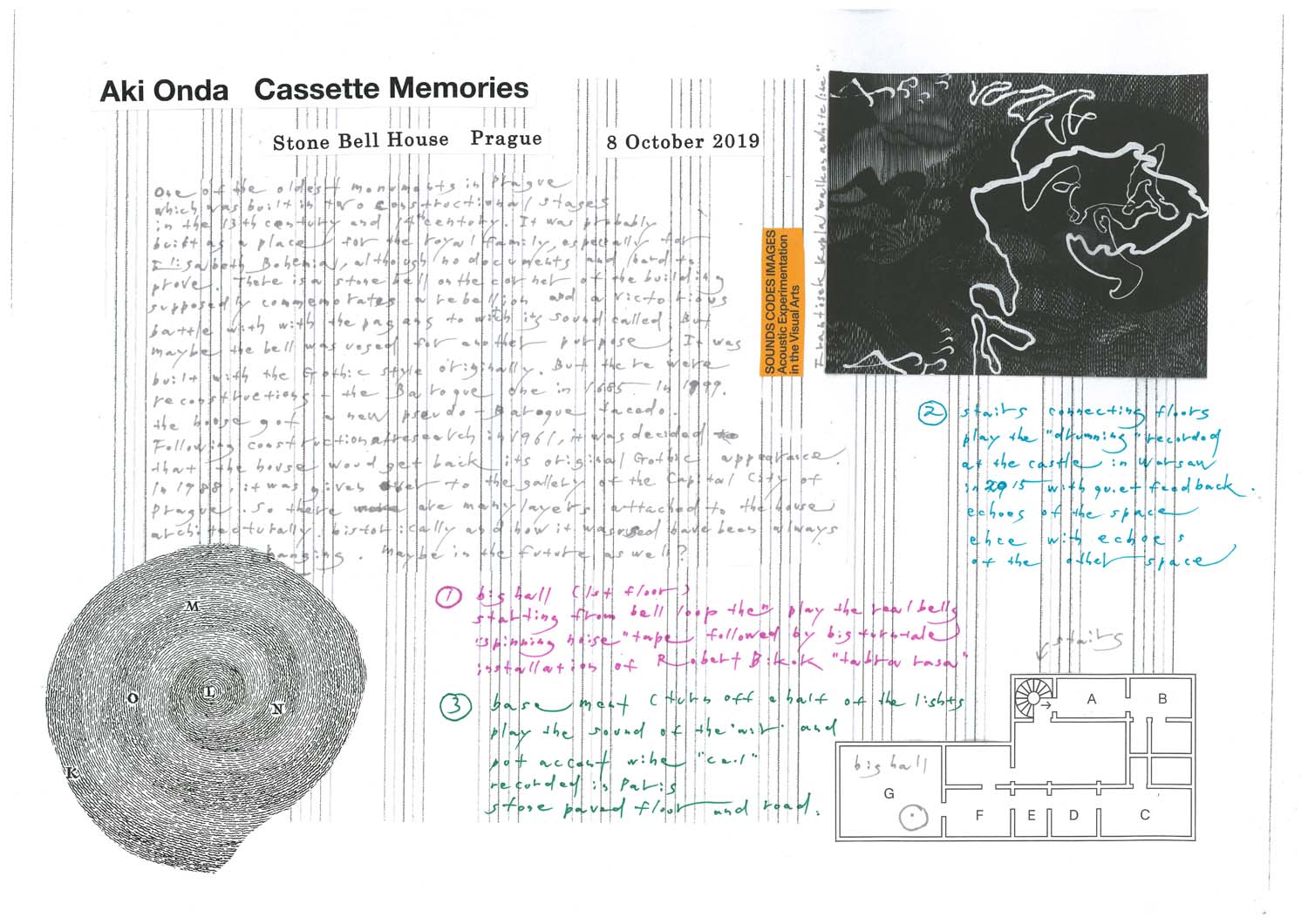 Cassette Memories at Stone Bell House, Prague, 2019
Photo by Jan Bartoš
Score by Aki Onda