Here and There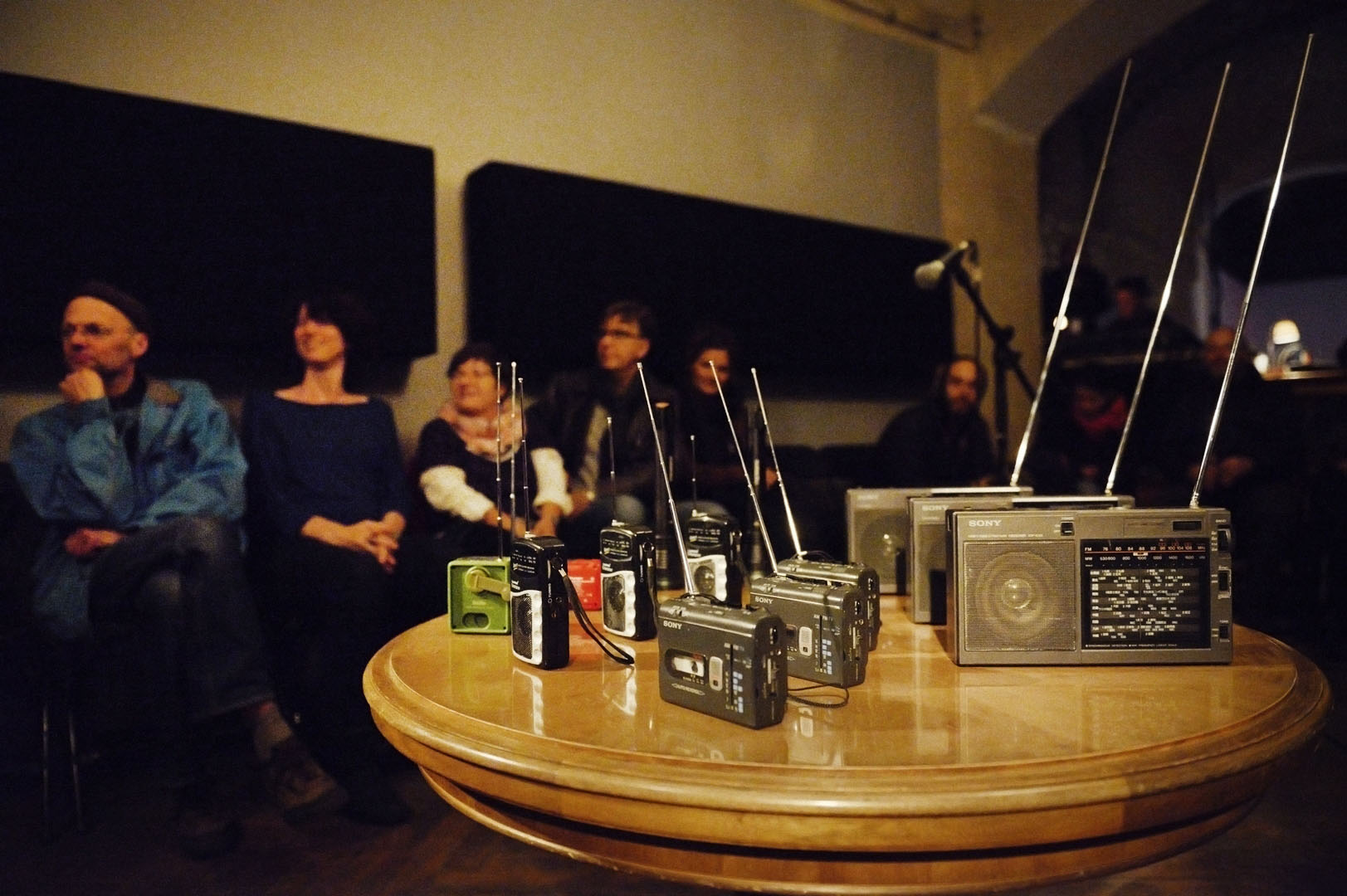 Here and There (2016 - on going)
sound performance for multiple radios

This composition for various sizes and models of radios works with equal parts pre-recorded material and live performance. Radio sounds captured by Onda in various cities in different continents over the last six years have been edited and mixed. These are thrown together with Onda's live interactions with current radio frequencies including programs, static and shifting noises, modulations, etc. Radio signals transport sounds across a variety of distances. Leveraging the radio's qualities, Onda produces a cacophony of frequencies - collapsing past and present, near and far, and expanding the territory of our aural imagination.


---

Performances

2016 Radio Revolten - The International Radio Art Festival,
Halle, Germany
2017 Yebisu International Festival for Art & Alternative Visions,
Tokyo, Japan